THE SMARTCAP
SmartCap® is not a one size fits all solution, in fact, we're 
the polar opposite of that. From our EVO Sport, to our EVOa Adventure, and EVOc Commercial, our truck cap designs help you get the most out of your truck. Maybe it's the EVO Sport's bonded glass Gullwing doors with vent windows you need, because you're building the ultimate mobile dog kennel for Mavis and Peachee. Or maybe it's the EVOa or EVOc's double-walled stainless steel Gullwing doors you're after to protect that woodshop on wheels. Either way, check out the below comparison chart to find which SmartCap is right for you.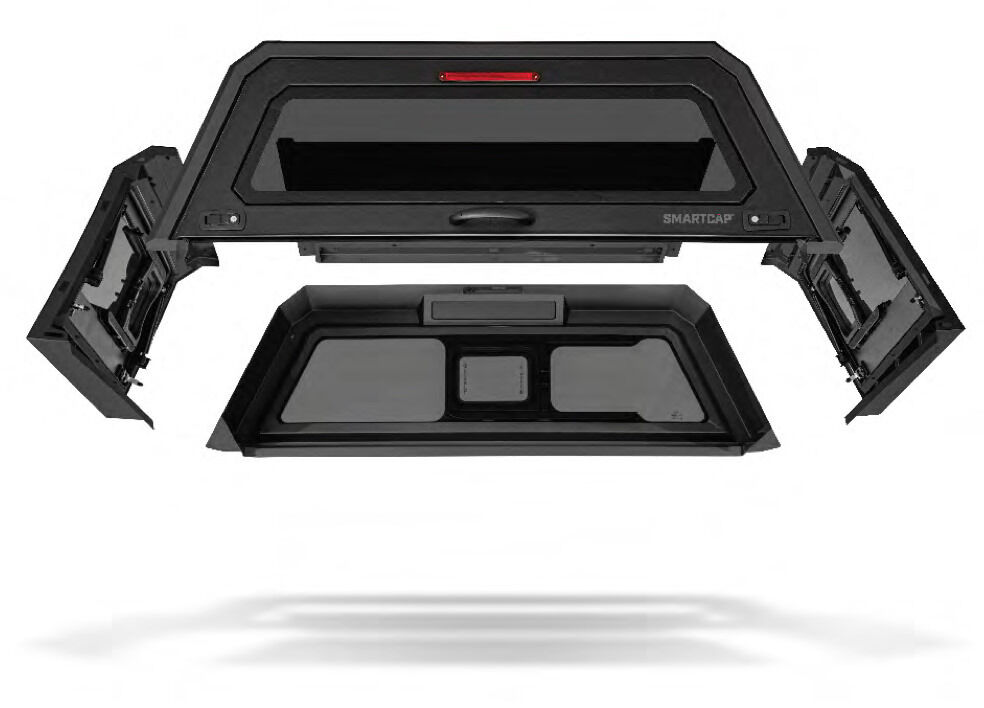 MODEL COMPARISON



STAINLESS STEEL CONSTRUCTION



POSITIVE PRESSURE AIR VENT



CARGO LIGHT PORTAL WINDOW *









REAR HALF DOOR WITH WINDOW


REAR HALF DOOR WITH WINDOW







REAR DOOR ONLY (OPTIONAL)

INTEGRATED 3RD BRAKE LIGHT **



VALSPAR / DEBEER AUTOMOTIVE


VALSPAR / DEBEER AUTOMOTIVE










PARTS, MATERIALS, WORKMANSHIP



* Full-Size Truck Applications, ** Excludes Jeep Gladiator Applications
YEAR
MAKE MODEL
BED
ORIGIN
PART NO.
PRICE