THE WORLD'S FIRST
MODULAR
TRUCK CAP SYSTEM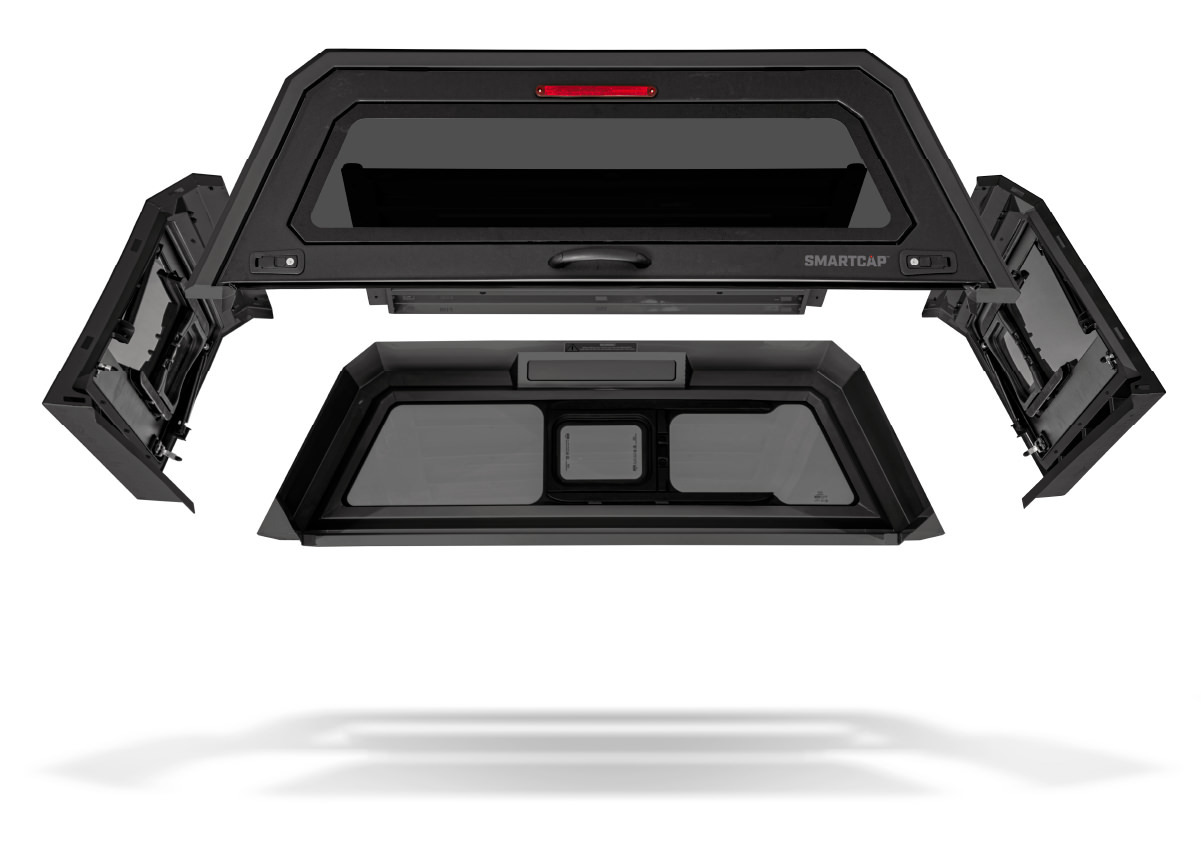 SmartCap is the world's first modular stainless steel truck cap system. From its 5-piece modular design to its seamlessly integrated SmartSystem™ of accessories, SmartCap lets you build and organize your truck bed exactly how you want it. But that's just the beginning, so put on your thinking cap, and let the adventure begin…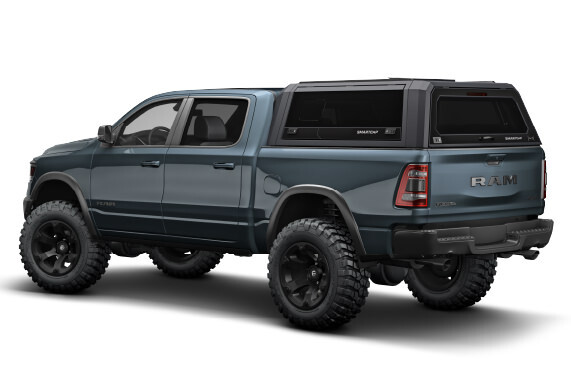 Ideal for the hunter, fisherman, or weekend warrior, the SmartCap EVO Sport is forged from steel – not fiberglass. You could say it's built like a truck and not like a boat. From off-roading adventure to performing on the job site, your SmartCap can withstand the daily abuse you give it while supporting up to 330 lbs of payload when moving or 770 lbs. when parked. That's heavy-duty.
*With some applications, SmartCap's load capacity may exceed that of your truck's bed. Please consult your Owner's Manual to avoid damaging your truck or voiding your warranty.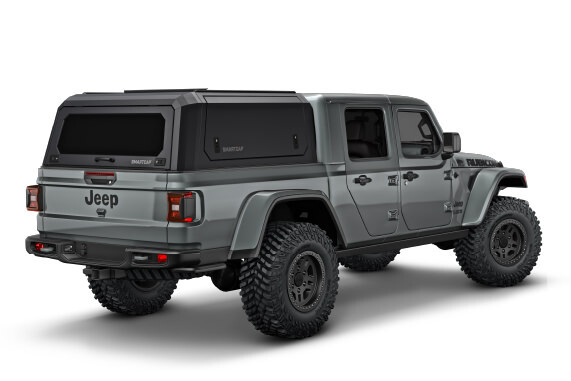 The SmartCap EVOa Adventure has been built for extreme on-road and off-road use. From its 5-piece modular stainless steel design to the double-walled stainless steel Gullwing doors with interior MOLLE panels for mounting your gear, this thing will take all the adventure you can throw at—and then some.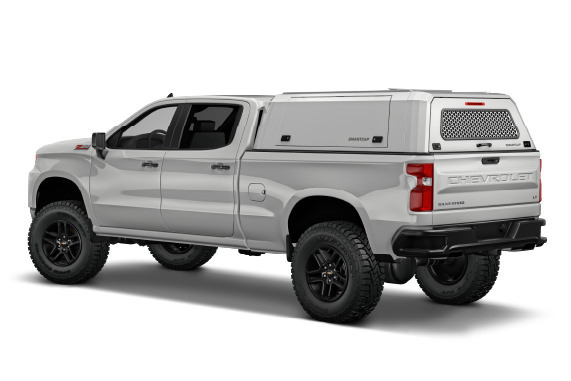 Designed for the serious tradesmen or captain of a commercial fleet, the SmartCap® EVOc Commercial is a brilliantly engineered truck bed system. Built from commercial grade stainless steel, the large Gullwing doors provide greater access and security for your truck bed. Best of all, the customized configuration possibilities are endless.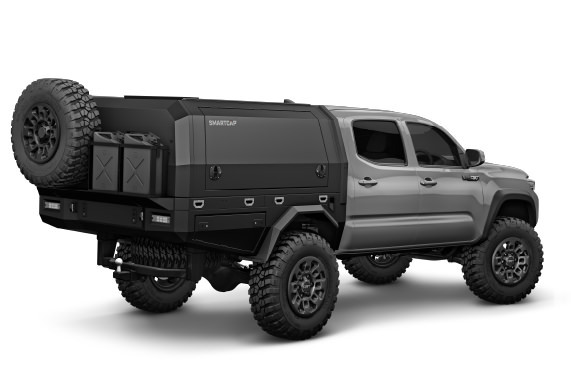 Perfect for overlanders, ranchers, or farmers, the SmartCap® Bed Replacement System is built to take heavy-duty abuse, while still delivering the ultimate in truck bed organization. From the frame up, the Flat Bed's design maximizes space with a large drawer and side bins for containing your gear. Add a set of Drop Sides for bed containment or a SmartCap XL for a whopping 74 cubic feet of water-tight, dust-free, fully enclosed storage. This is forward thinking for the back of your rig.
In the News
SEMA AWARD WINNER
In addition to receiving 9 Global Media Awards (that's more than any other product), SmartCap EVO was named the SEMA Award winner for the Best New Van/Pickup/Sport-Utility Product – and was runner-up for the Best New Exterior Accessory Product.
Financing Available
6 months same as cash.
(Details at checkout)