The smarter way to customize
your truck bed.
Our SmartSystem™ of accessories lets you build and organize your truck bed to fit your lifestyle. Drop a Kitchen-Bin into one Gullwing Door for pasta Bolognese under El Capitan. Drop a Drawer-Bin in the other side to keep your tools organized. Then when you don't need them, pull them out until you do. For work or play, getting down to business, or heading out on Safari – wherever your destination, build your truck bed exactly how you want it.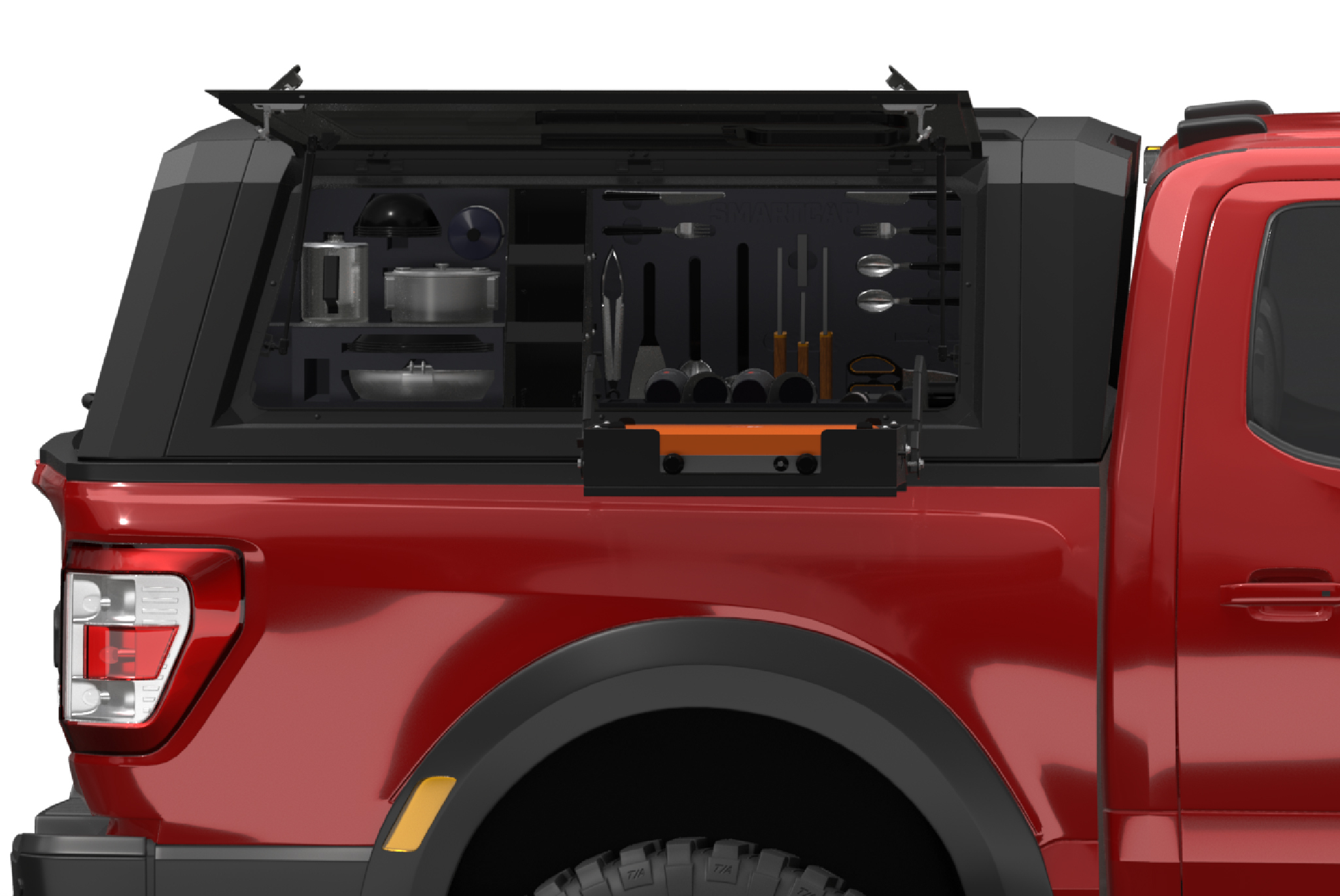 The SmartCap® Kitchen-Bin is a camp kitchen that comes with everything you need to turn your truck into a modern day Chuck Wagon. Plus, it plugs-and-plays with our EVO line of truck caps, which means you can put it in when you need it, and pull it out when you don't. So "Eat up!"
Learn More
From camping to overlanding, to tailgating, the Camp Kitchen turns your truck into a moveable feast. Complete with a fold-out camp stove, cutting board, and secure storage for the included dishes, cookware, and spices. Bon appétit!
Learn More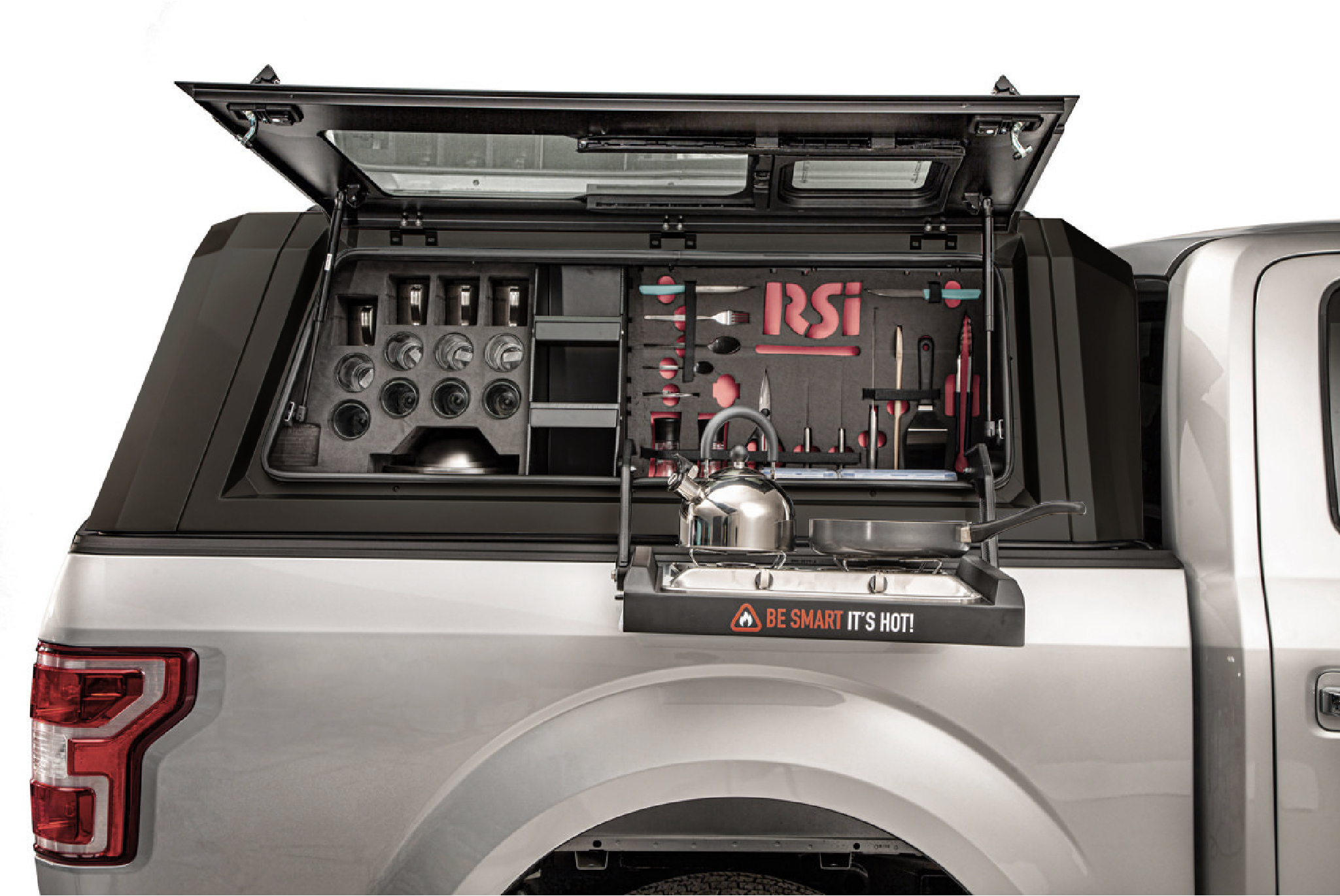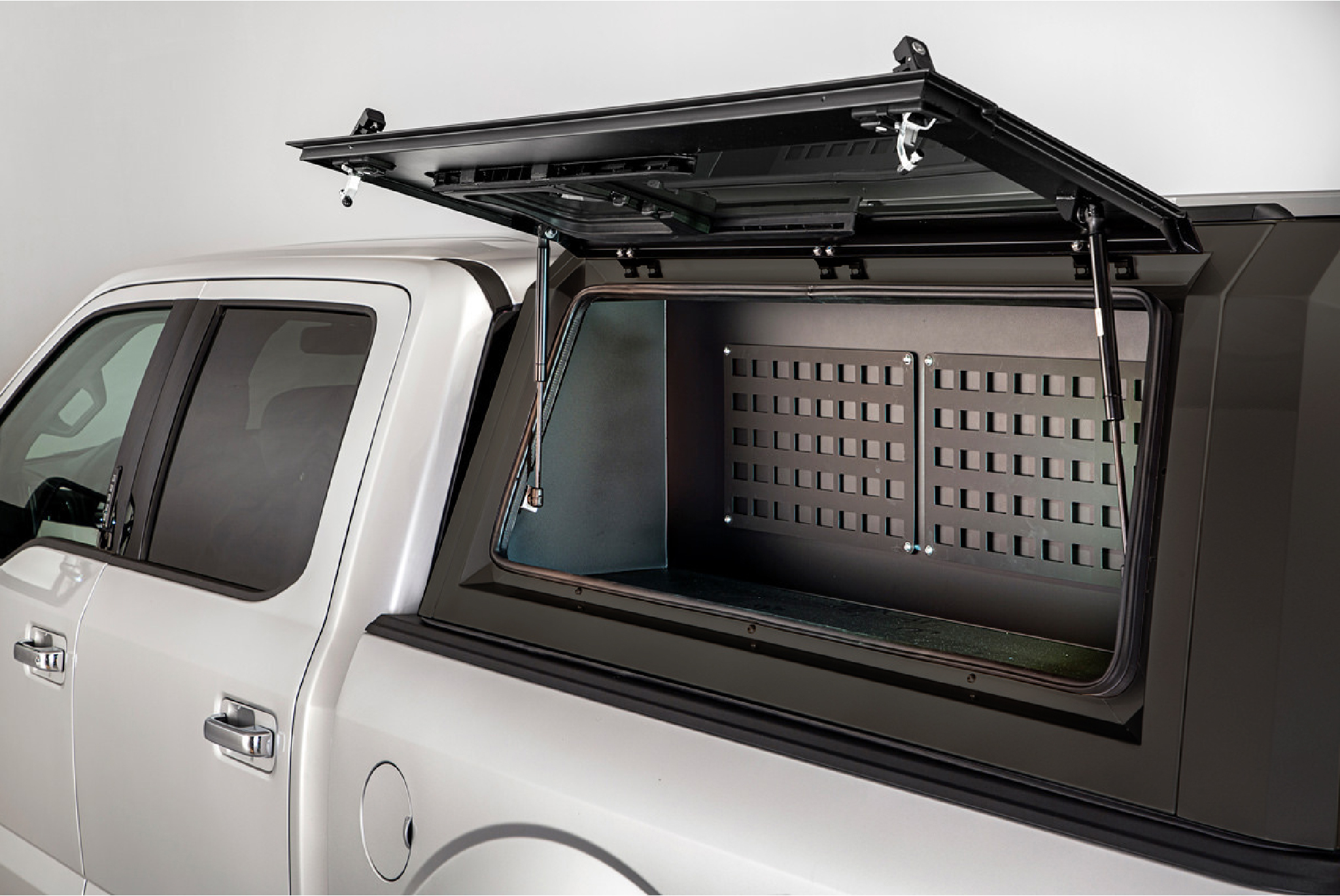 The Full-Bin offers up to 6.3 cu.ft. of storage space and includes a MOLLE panel for mounting gear. Best of all, when you're done using it, simply pull it out until you need it again.
Learn More
Easily access cargo at the front of the bed, while turning the other half of the Gullwing opening into a highly organized storage space. Best of all, when you're done using the Half-Bin, simply pull it out until you need it again.
Learn More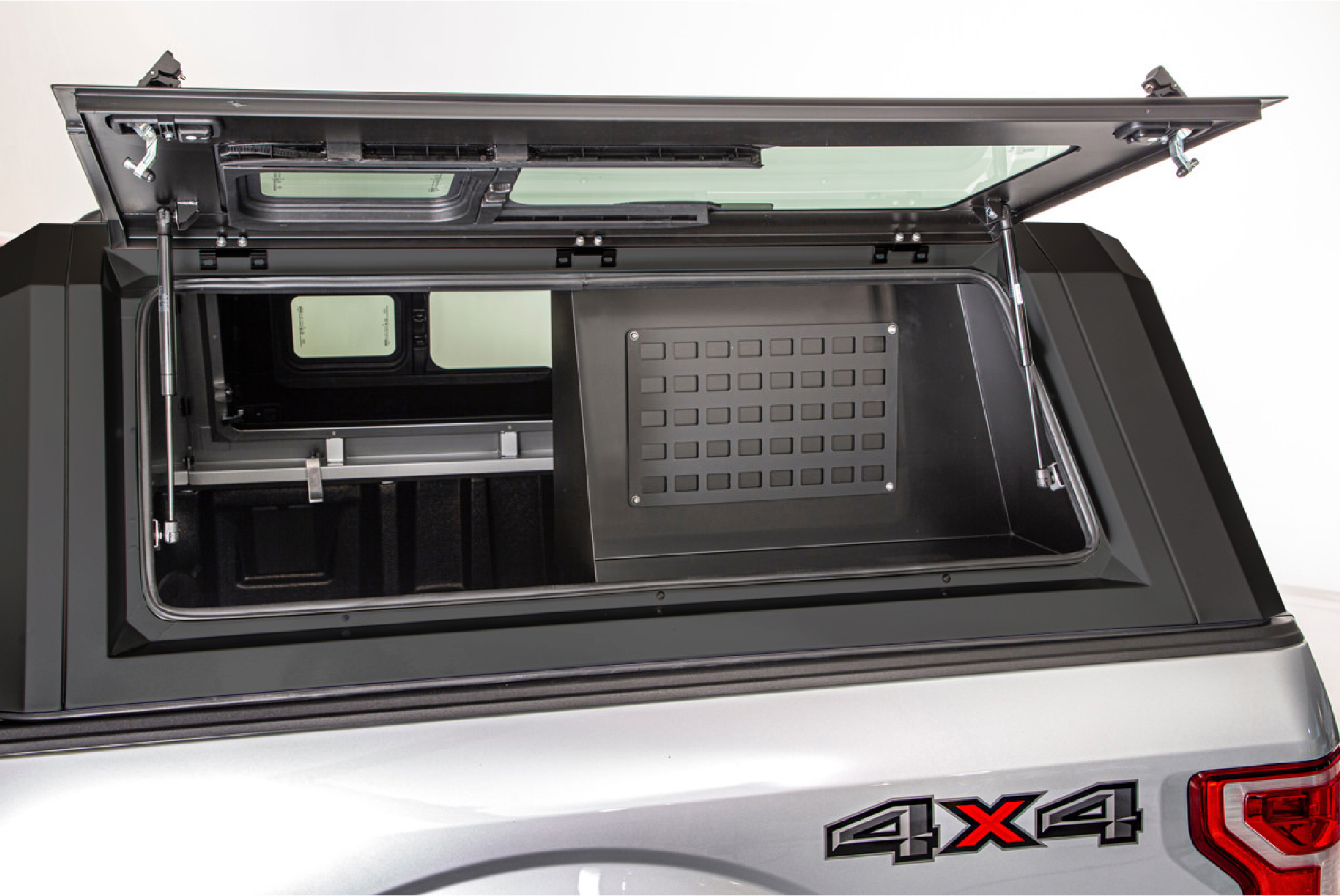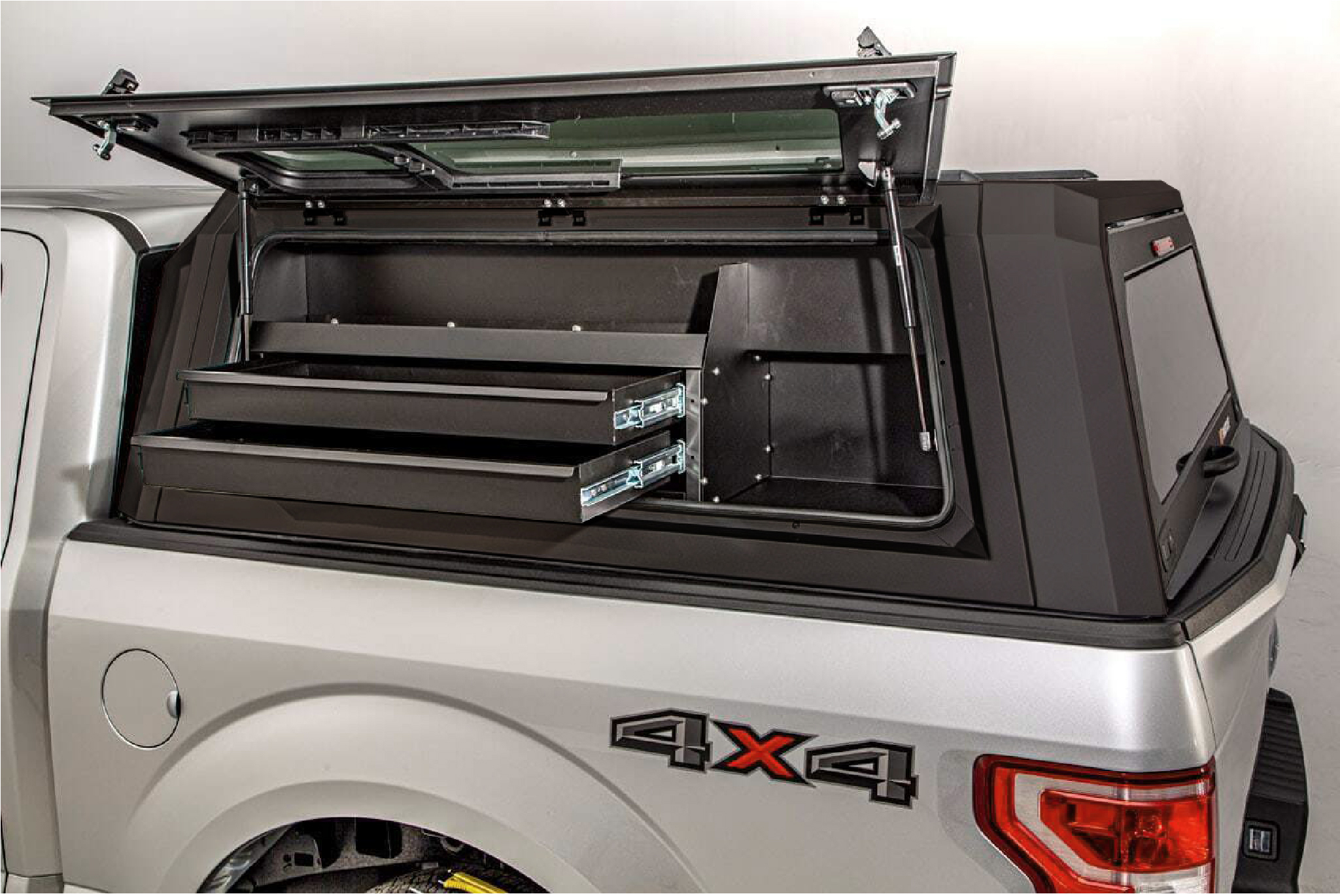 Get even more organized. The Drawer-Bin provides multiple drawers and storage bins, so you can safely and securely stow your gear.
Learn More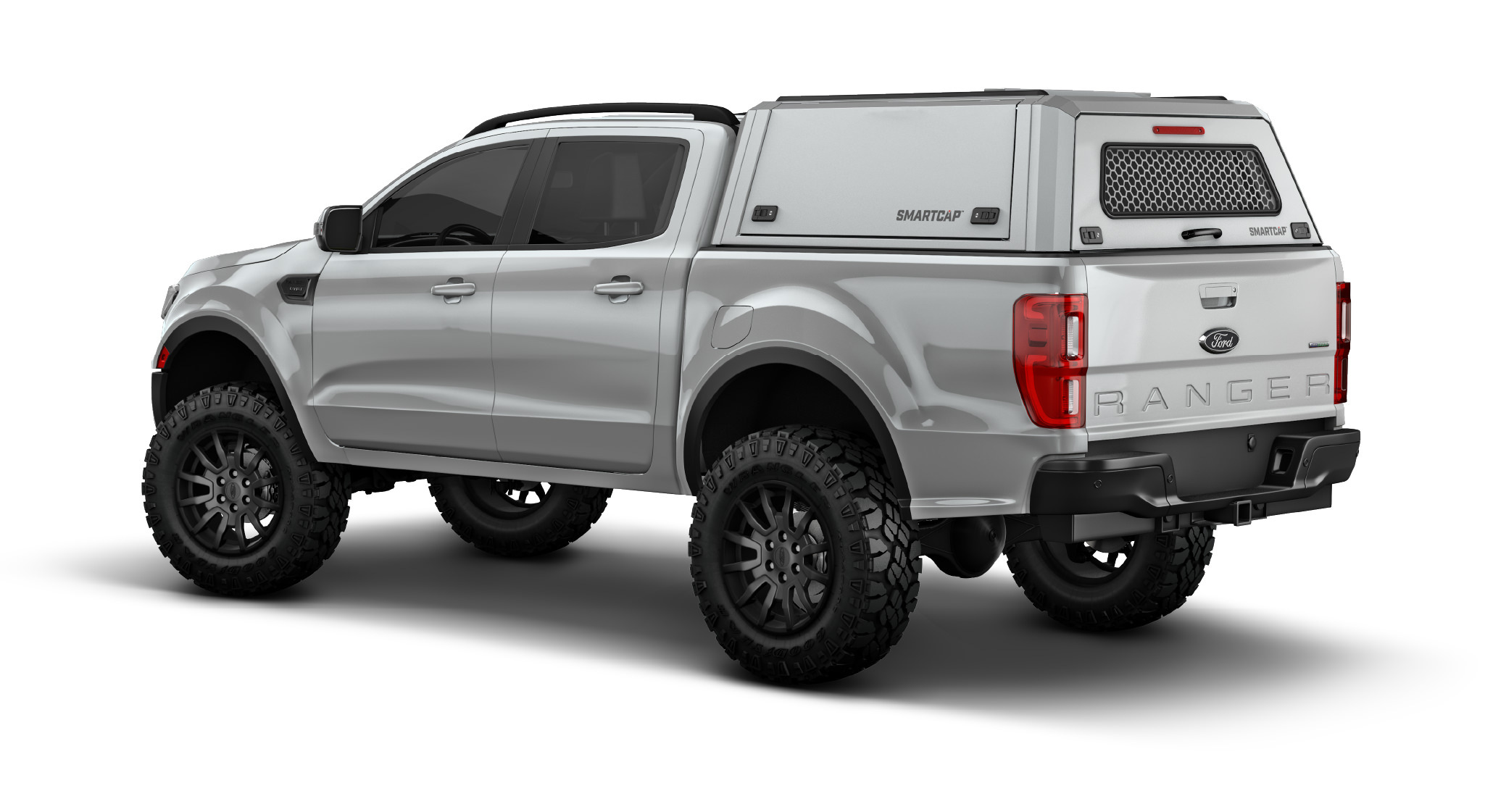 When combined with the stainless steel doors, the rear window optional Security Screen mesh, adds an extra layer of protection for your SmartCap EVOc Commercial. You know, to keep out the riffraff. *Security screen shown in white for photo demonstration purposes only. The actual screen is black.
Learn More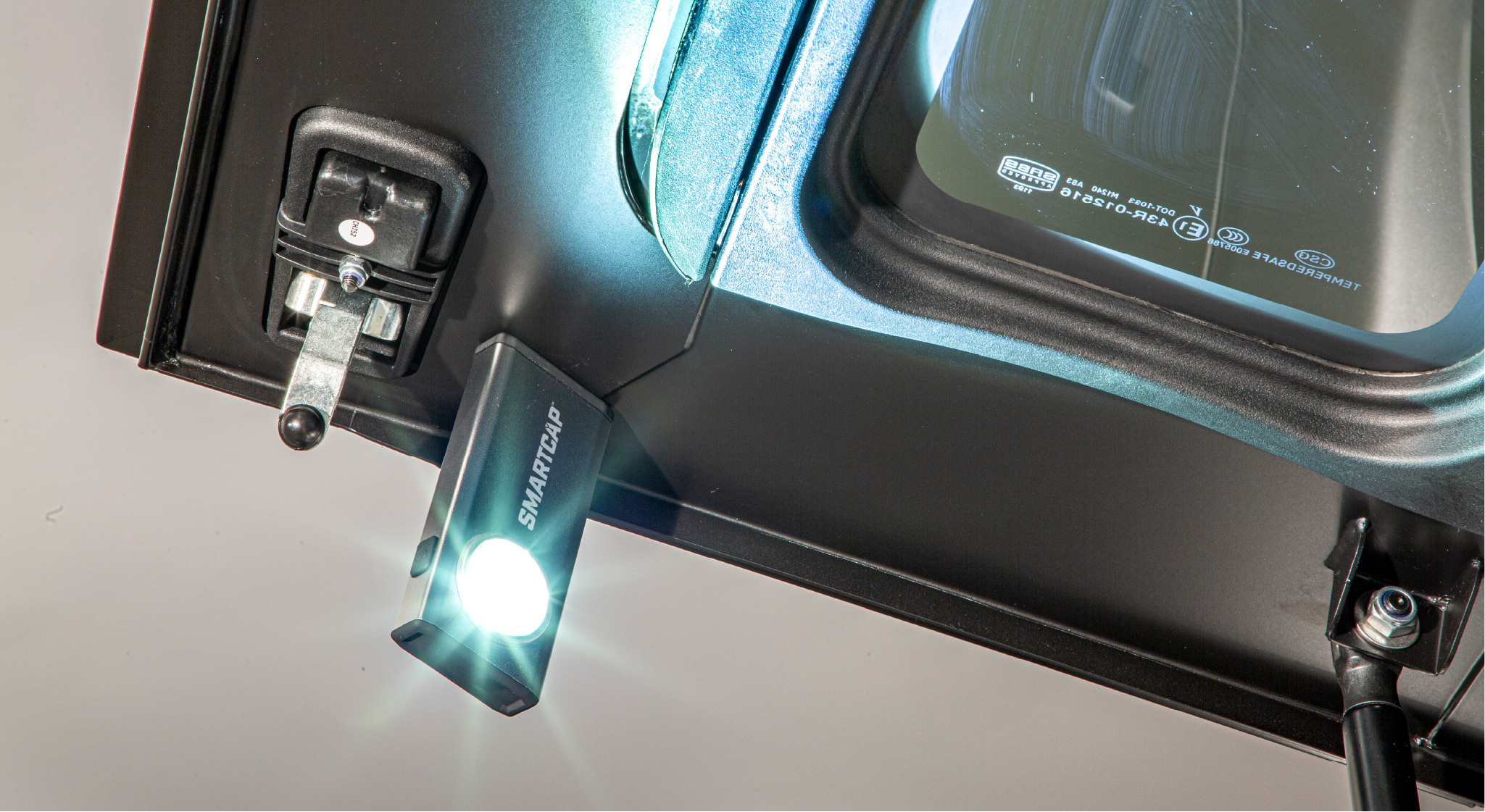 This handy-dandy powerful rechargeable LED Torch, magnetically mounts to your stainless steel SmartCap – to shed light right where you need it.
Learn More
The StowAway Table is an instant pop-up picnic table made of sturdy stainless steel. We've included a mounting bracket for storing the table, hidden away on the interior roof of your SmartCap. Smart!
Learn More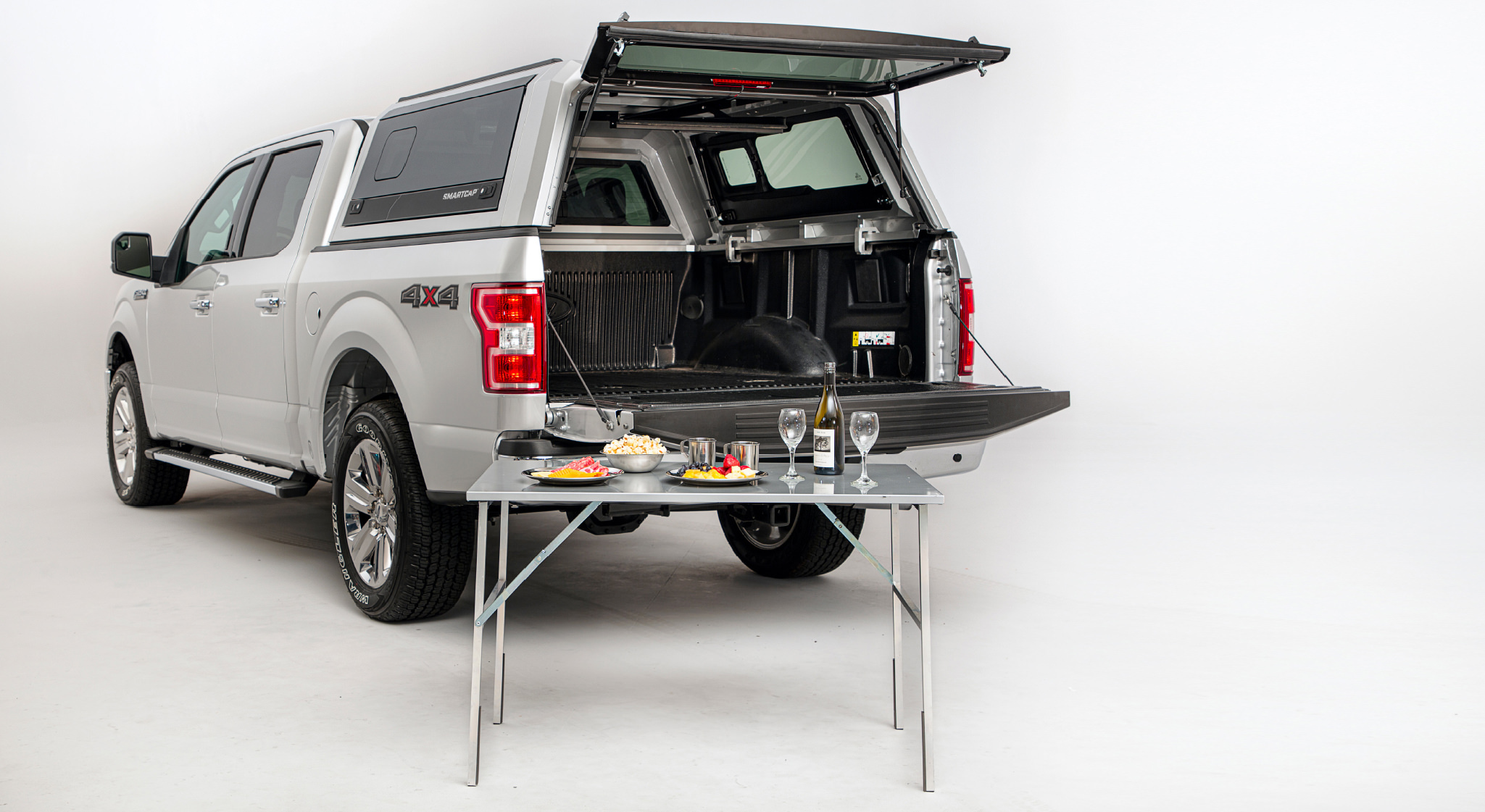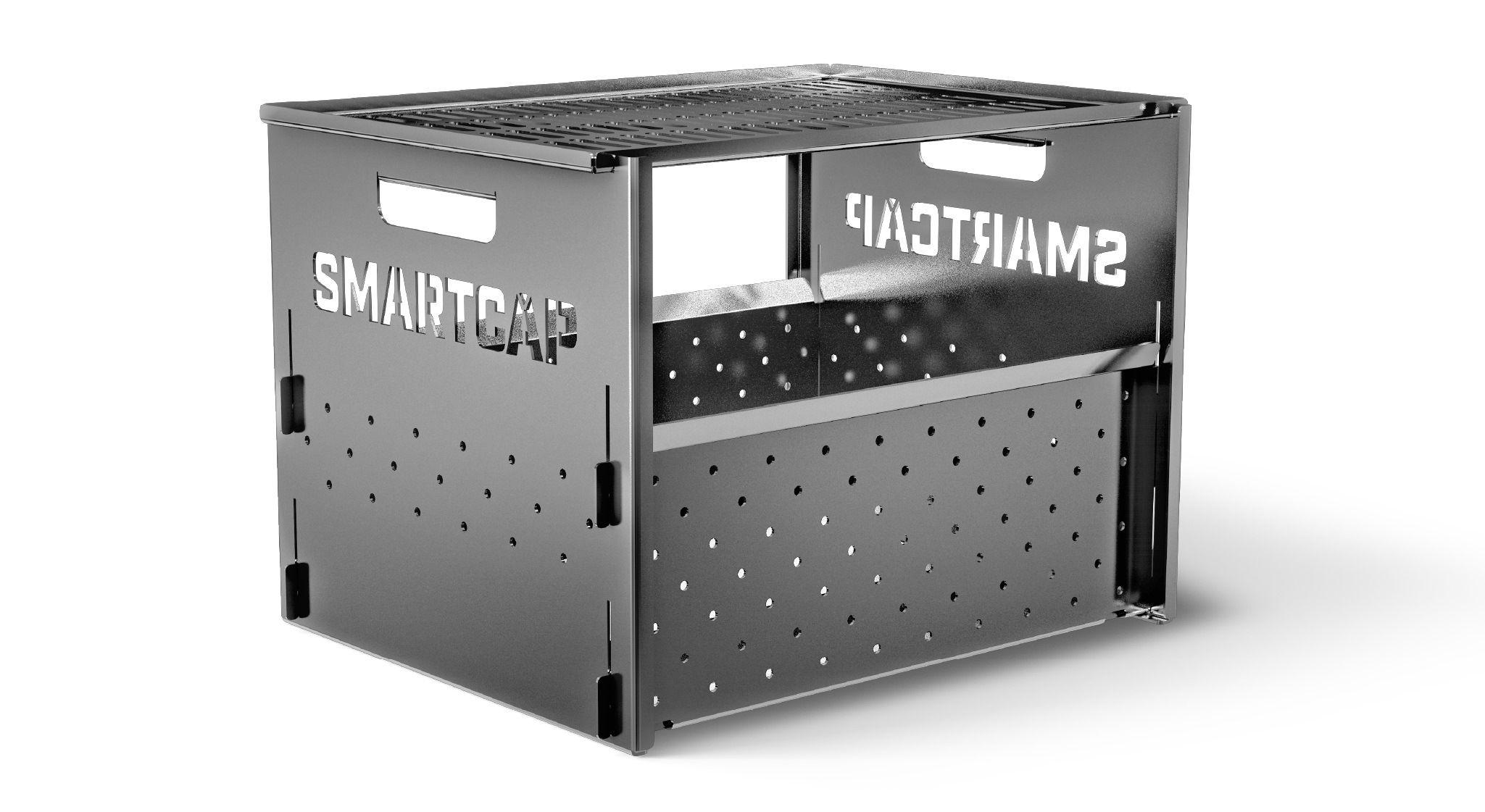 The Flame BBQ/Fire Pit combo stows away flat in its provided carrying case until you're ready to pull it out and fire it up.
Learn More